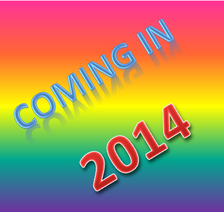 Bold Strokes Books is pleased to announce the acquisition of Tina Michele's new romance,
Venus in Love
, scheduled for release in 2014.
Venus in Love – Coming in 2014
Ainsley "Lee" Dencourt was born with her future drawn out as heir of the Dencourt Gallery in Washington, DC. She has mastered both fine art and the art of controlling the details of her life, including the people in it—and the people she wants in it, like Morgan Blake.
For Morgan, the only thing more important than her family is art. All her life, Morgan has put her heart and soul into her education and her future—it's what got her to Yale and to Paris. She cannot allow anything or anyone to come between her and her dreams of success. So why is it that every time Morgan gets a handle on life a dangerously sexy and hopelessly frustrating woman from her past appears and turns her world upside down?
Lee and Morgan will soon discover that while some things in life can be controlled, neither death nor love can be managed or avoided.
About the Author
Tina Michele is a Florida girl living on the banks of the Indian River Lagoon in the biggest small town on the Space Coast. She enjoys all the benefits of living in the Sunshine State. During the day, she pretends to do what they pay her for but really spends most of that time daydreaming and plotting some wild adventure. She graduated from the University of Central Florida with her BA in interdisciplinary studies—the most liberal of the liberal arts degrees—majoring in fine art and writing with a minor in women's studies. To say she is motivated by her Right brain is a major understatement. Afflicted with self-diagnosed Sagittarian Attention Deficit Disorder, she spends a lot of time starting projects that she may, possibly, one day, probably finish. When she isn't writing, playing, drawing, painting, or creating something of some sort, she feeds and waters the three dogs that are permanently tethered to her
hindquarters.
Visit
Tina Michele's Bio Page at Bold Strokes Books
*****
Visit
Bold Strokes Books Online Bookstore
for this and other exciting titles.